Meet The 2018 Community Experts
Meet the 2018 Community Experts–our cohort of 25 scholars, who are dedicated to changing the culture of research in the Bronx!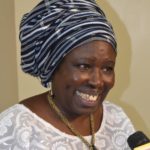 Ramatu Ahmed
Ramatu Ahmed is a highly trusted leader with a clear vision for the African community. Actively advocating for improving social and health services, on immigration issues, housing, school education and refers community members for services. Her vibrant cross-cultural approach has enabled her to work with diverse communities of New York City constructively.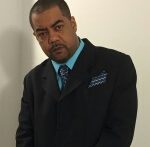 Philip Arnold
is a Bronxite since 1970, Philip Arnold boasts proudly, being raised in and by the Highbridge Community, in the Bronx. Living through the transition of what he calls "best to worst" communities in the Bronx, serves as the backdrop for his 25 years plus tenure as a Community Organizer. As a child, teen, adult, son and parent of Highbridge, Philip points to the overwhelming decline of nurturing, caring, and developing programs and services in the community as his purpose for service towards creating programs which inspire and provide a platform for positive and healthy lifestyles for community residents, especially in Black and Brown communities.  With Health Equity and Racial Justice now being the focus of a multitude of stakeholders, Philip looks to continue his growth, leadership, and service, as a result of, and by way of, his real-life first-hand experiences in the Bronx.

Tanya Barnes
Was born, In Manhattan NY raised in the Bronx most of her life. She now resides in the Logwood area of the South Bronx. Tanya is a recent graduate of the College of New Rochelle class of 2017. Her passion is for learning and meeting new people from all walks of life. She will be attending Lehman College fall 2018 to obtain her BSN to become an RN and wants to use the knowledge gained to better understand the health care system, help save lives and improve the health of my family, and my community. She is optimistic that her education will lead to a further understanding of the medical health care system and translating this into practical methods to in proving the health outcomes of her family and her community.

Janine Brewton
Is a native Morrisania native, I have worked for The Department of Health and Mental Hygiene for 25 years working with clients in Bronx facilities.I have always loved medical research and have participated in many research studies in The Bronx for over 10 years.

Rena' Brown
Has a history of community advocacy. Beginning with her appointment as Director of Education with the organization Neighborhood Benches. She has 2 Masters Degrees, one as an MSW and the other as an MS in Non-Profit Leadership. Rena' has resided in the Bronx for more than half of my life and look forward to investing in the people of my community.

Roma Browne
Attended the University of the Virgin Islands for two and a half years where she would go on to Work as a junior accountant in a home for the aged while attending business school in New York. Roma also worked for Sears Holdings for over 30 years in several capacities Including Human Resources, payroll manager, Project manager, assistant store manager in several categories (Hardline and Operations), and Store Manager.
Stephanie Collins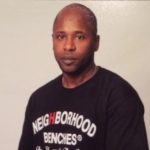 William Evans
William is the founder and President of Neighborhood Benches. He spends a lot of his time speaking with young adults and leaders about positive changes and capacity building, community service and restorative justice practices. William's passion for making the city safe, addressing social justice issues, and improving the nonprofit sector led him to sign onto the GDLU (Guns Down Life Up) November 2014, citywide violence reduction compact, completing the 2015 JustLeadershipUSA Emerging Leadership training, enrolling in the Fordham University's MS Nonprofit Leadership program, joining the FWPA Restore Opportunity Now coalition and joined advocates across the five boroughs.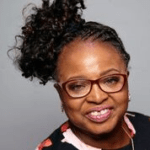 Millicent Freeman
is a resident of the Bronx, she graduated from Walton H.S. and attended Bronx Community College. She earned her B.S. degree from Saint Augustine's College in Raleigh NC, her Master's degree in from LIU in Brooklyn, and PhD in Psychology Counseling, from Capella University.  Millicent, has over 28 year experience in public health. She is currently the Director of Outreach of Training at the NYC DOHMH Bureau of Sexually transmitted Infections, and an Adjunct Professor at the Borough of Manhattan Community College.  Millicent's philosophy, "if you don't know learn, and when you learn teach."
Muhmmad Hassan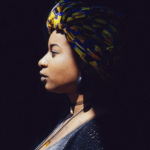 Krystal Johnson
Is queer, a Woman of color, and a student of Metropolitan College of New York with a Major in Human Services. Interested in Healthcare accessibility regardless of socioeconomic status, and the wellness and rights of LGBTQ communities.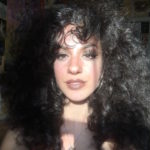 Antoinette Legnini
is a 24-year-old artist born and a native of the Bronx.  She graduated from Fordham University in 2016 with a BA in Visual Arts and Women's Studies.  Annie is the creator of Bronx Faces – a collaborative community art project that pairs the stories and experiences of Bronx natives with a mixed media painted portrait.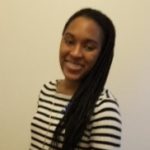 Brittany Palmer
identifies as  Afro American and currently pursuing a course in psychology at Bronx Community College. She self-describes her self as dedicated,
reliable, honest, discipline, adventurous and funny. From an early age, the unknown
fascinates and propels her to investigate.

Yvette Pickett
has grown up in the Bronx and have seen a progressive decline in the neighborhoods. As a person who works in the Bronx, she wants to be a part of the solution to better the environment for us Bronxites.
Stephan Powell
is a veteran of the United States Army and is currently studying business at BMCC in lower Manhattan. Stephan hobbies include reading and traveling. And a little-known fact about me is that he can juggle and not to be trifled with in a juggling contest
Darrell Pressley
Darell Lives in the Bronx, a graduated from SUNY Canton with B.S. in Sciences (1989), Currently working at the board of Education as Head Coach of Evander child's Boy Varsity team. Some of his accomplishments are running the Harlem 10k and former powerlifter.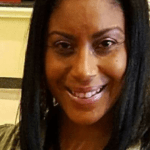 Gloria Rivera
is a passionate healthcare professional with over 10 years experience in nursing and public health, working with diverse populations within urban communities. Significant experience in building strong relationships with healthcare professionals and providing consistent and compassionate care to patients. Fluent in Spanish. Bronx resident for 37 years.
Dariana Tavarez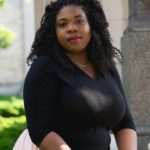 Mac Annie Telemaque
"The Only limitation that I hold is the one in which I allow." Mac Annie Telemaque is a 24-year-old woman who hails from the nature island of the Caribbean, Dominica. Presently she attends the Lehman College and is expected to graduate in June 2019 with a Bachelor's of science degree in Chemistry with a concentration in Biochemistry and philosophy. Mac Annie Is a zealous young woman who holds a special interest in the human brain and its functionality; thus, her goal is to one day become a neurologist. She dreams returning to Dominica to contribute to the development of the medical sector. In her spear time, she enjoys being immersed in a good book and singing. Her belief is that the power to succeed lies within you, remembering always, 'Philippians 4:13; I can do all this through him who gives me strength.'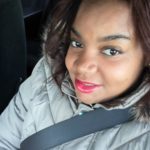 Keisha Terry
Is a resident of Co-op City for her whole life. Currently, she is a stay at home mom and part-time graduate student at Adelphi University. Keisha studying for her masters in health informatics.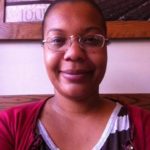 Jewel Webber
Is a Bronx resident, a photographer, and small business owner. She is aware of many changes in her community and desires to have a say by taking part ensuring the changes benefit us.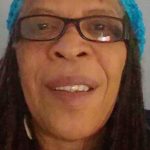 Junie Webber
Has lived in the Bronx for over 30 years and is a Bronx patient. She has a desire to understand what is going on in her community.
Sharifa White
has lived in the Bronx for 20 plus years. she moved her from Jamaica. She currently attends Bronx Community College. She has worked in the psychiatric field for 3 and a half years. Her years working there has made a large impacted on her life in a positive way by learning how to help people with different backgrounds and from different communities.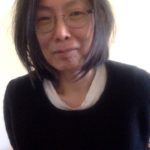 Ting Yin Li
is a Chan (Zen) Mediation practitioner, amateur photographer, serious listener, and reader; she is studying Psychology at Bronx Community College now.