CERA Facilitators
The facilitators for the Community Engaged Research Academy are professors, activists, psychologists, and advocates from various disciplines and expertise. Our collective of educators have committed themselves to this work out of their passion for challenging and pushing the boundaries of research.
Tanzina Ahmed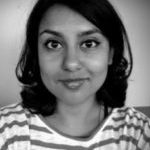 Tanzina Ahmed Ph.D. is a doctoral graduate from the Human Development program at the CUNY Graduate Center. Dr. Ahmed works under the supervision of Dr. Colette Daiute. Tanzina's research focuses on understanding how the long-term academic trajectories of community college students are influenced by their educational environments, relationship experiences, and academic activities. She also teaches as an Assistant Professor of Psychology at CUNY Kingsborough Community College and leads workshops on Adolescent Development for the New York City Department of Youth and Community Development.
Justin T. Brown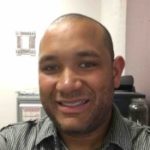 Justin T. Brown Ph.D. is an Assistant Professor of Health Sciences at LaGuardia Community College, CUNY where his teaching primarily centers on courses in public health. Dr. Brown's background mainly resides in the areas of program development and intervention evaluation. His collaborative research focuses on
addressing health inequities among persons of color, LGBT, youth, and those populations at the intersection through asset-based approaches. Dr. Brown approaches his collaborative work through community-driven participatory action research to guide partners in research question development, assessment, analysis, and engaging in innovative culturally-responsive dissemination strategies. Justin utilizes mixed methodologies to develop a holistic, contextually-informed understanding of a community's health and well-being. Brown completed his doctoral training with a health concentration in the Critical Social-Personality Psychology program at the CUNY Graduate Center and is currently completing a Master's of Public Health in Health Policy and Management at the CUNY Graduate School of Public Health and Health Policy.
 Allison Cabana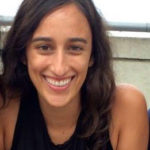 Allison Cabana is a participatory researcher and doctoral candidate in the Critical Social Psychology program at the CUNY Graduate and University Center. Her work has included "What's Your Issue?," a national PAR project employing a participatory online survey, as well as, being a part of a local NYC based youth research collective investigating LGBTQ+ & GNC youth of color's experiences with community and identity. Employing a PAR epistemology in her work, Cabana has interrogated knowledge production and academic scholarship using ethnographic interviews, participatory surveys, and quantitative data analysis. Allison's work is committed to prioritizing the experience(s) and knowledge(s) of queer and trans people of color.
LeConté J. Dill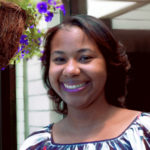 LeConté J. Dill, Ph.D. is an Assistant Professor in the Department of Community Health Sciences in the School of Public Health at the SUNY Downstate Medical Center. Dr. Dill received her B.A. degree in Sociology from Spelman College, her MPH degree in Community Health Sciences from the University of California, Los Angeles, her DrPH degree from the University of California, Berkeley, and was a Health Policy Leadership Fellow in the Satcher Health Leadership Institute at Morehouse School of Medicine. Additionally, Dr. Dill has worked in academic, non-profit, and public agencies across the U.S. on issues related to health policy and advocacy, health education, program evaluation, youth organizing, and urban planning. As a qualitative researcher, Dr. Dill examines the relationship between adolescent development and processes of the built environment, such as gentrification, foreclosures, and violence. Ever interdisciplinary, Dr. Dill also studies, writes, and teaches poetry.
Devin Heyward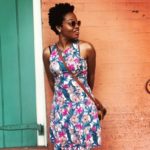 Devin A. Heyward, MPhil., M.A. is a doctoral candidate in the Social-Personality Psychology Doctoral Program at the Graduate Center – CUNY. Devin's dissertation analyzes how racial identity changes over the lifespan and how it is influenced by self-initiated encounter events, in particular genetic ancestry testing. Additionally, she has worked on varying projects concerning HIV prevention for college going women; a national Queer Person of Color (Q-POC) participatory research project for incarcerated persons; and two international projects in Uganda and Peru concerning children's rights. Prior to joining the Sociology/Urban Studies Department at St. Peter's University, Devin taught several courses at The City College of New York, including Psychology and the Black Experience, Social Psychology and the Social Psychology of Racism and Prejudice. Additionally, she has taught Health Psychology at Lehman College, Intro Psychology at the Fashion Institute of Technology (SUNY), and "Teaching Diverse Learners," a Master's level course, at SUNY Empire State College.
Monique F. Fortuné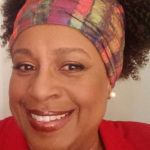 Monique J. Fortuné, MA Educator. Public Speaking Coach. Writer. Poet. Ms. Fortuné is currently the Director of Student Success and Adjunct Instructor at the New Rochelle campus for The College of New Rochelle. Ms. Fortuné's research interests include organizational communication and leadership, first year experience for the urban college student, media literacy, and critical analysis. She has served as a lecturer and Academic Appeals Agent at Bronx Community College and an adjunct instructor in communication and media studies at Hunter College, Hostos Community College, and Fordham University. She was Promotions Director at New York City radio station WWRL-AM, and Development and Marketing Director at Fordham University. Public Radio Station WFUV-FM. She served as radio curator for The Paley Center for Media. Ms. Fortuné holds a Bachelor of Science degree in Broadcast Journalism from Syracuse University. She received her Master's degree in Adult Education and Human Resource Development from Fordham University. She is also a proud Teachers College Columbia University alumni. Monique is also President of Fortuné and Associates, a consulting company specializing in public speaking coaching and business communication strategies. Clients include but are not limited to: The Apollo Theater, National Women's Political Caucus – New York City, and Mentoring in Medicine at Montefiore Hospital. Most recently, Monique's writings are included in Ambassador Suzan D. Johnson Cook's new book entitled: "Soul Sisters". Monique is particularly blessed to have supportive family and friends. But, most of all, she gives God all the honor and glory for every day she has the opportunity to live, love, laugh and serve.
Monique A. Guishard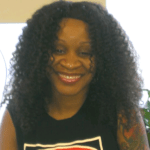 Monique A. Guishard, Ph.D. (Dr. Moe) describes herself as a reluctant researcher and decided de-colonial ethicist. Her work is focused on decentering /unsettling white normative biomedical and IRB centered research ethics frameworks. Coming from overly researched communities and penurious social class origins has influenced her complicated posture to research. Guishard claims nepantla — threshold spaces, as sites of radical relational humanizing ethical praxis. Using individual interviews, focus groups, longitudinal de-colonial ethnography her recently defended dissertation explored perceptions of ethical conduct in community-engaged and participatory action research in order to articulate points of divergence and resonance with biomedical ethical lodestones.  Her post-graduate work is focused on building de-colonial ethics trainings. These trainings acknowledge the importance of traditional ethical guidelines but simultaneously critically questions the limitations of these directives for how they attend to research as a historical site of trauma and dehumanization for minoritized people and the ethical and moral quandaries that often erupt in qualitative and participatory research. This work requires substantive re-imaginings of the: literature, historical examples, vignettes, and theories of change that permeate research ethics discourse and training. Guishard is an Associate Professor of Psychology at Bronx Community College—CUNY, a founding member of the Public Science Project, a member of the Bronx Community Research Review Board (BxCRRB) and serves as CERA's Project Lead.
Prakiti Hassan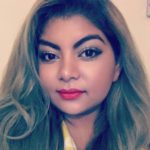 PraKriti is a doctoral candidate in the Critical Social Psychology Program Doctoral Program at the Graduate Center – CUNY. She is a member of the Morris Justice Project, a collaborative research team of neighborhood residents in the South Bronx and members of the Public Science Project, the CUNY Graduate Center, John Jay College, and Pace University Law Center who spent two years documenting experiences of policing in the 40-block community near Yankee stadium.
Paul Meissner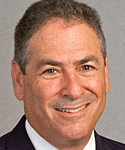 Paul Meissner, MSPH is a health planner and program administrator at Montefiore Medical Center, Bronx, NY where since 1990 he has focused on developing community-based primary care service and research programs for the medically underserved. He is currently the Director of Research Program Development in the Office of the Medical Director for Research.  He is the Network Coordinator for the New York City Research Improvement Networking Group (NYC RING), which he helped found in 2000.  He is the Program Director for the Ryan White Part C funded CICERO Program which serves over 1000 HIV+ people and their family members in a network of 10 community health centers in the Bronx.  He has a special interest in implementing community-based services and research programs for people with HIV and has worked on programs for women, palliative care, outreach, substance abuse, single room occupancy hotel residents, and buprenorphine. His currently involved in integrating comparative effectiveness research into service delivery, quality improvement, and health systems programming activities. His focus is on dissemination and implementation science research.  He received his MSPH in Health Policy and Administration from the University of North Carolina in 1986.
Lula Mae Phillips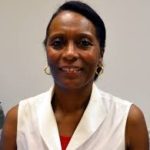 Lula Mae Phillips, MDiv, MEd, RN, has enjoyed a significant career as an educator, pastor, and registered nurse. As the Community Engagement & Research Manager for the Weill Cornell Clinical and Translational Science Center (CTSC), she presents a public face for the CTSC in many of its front-line interactions with diverse groups of constituents across the New York City (NYC) area, with a special emphasis on working with faith-based organizations. She has experience as a Clinical Research Coordinator with Hunter College, as a member of the nursing faculties of York College and Long Island University, and as a former Director of Nursing at Willoughby Nursing Home. She received her Master's degree in Divinity from Alliance Theological Seminary and her Master's in Education from Teacher's College.
Calpurnyia Roberts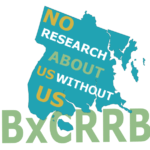 Calpurnyia Roberts, Ph.D is an epidemiologist at the Bronx District Public Health Office located on Arthur Avenue. Calpurnyia was an evaluation Analyst at the New York City Department of Health and Mental Hygiene for over three years. She has done consultations across NYC for several public health organizations.
Jessica Ruglis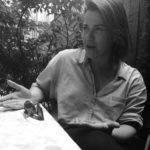 Jessica Ruglis, Ph.D. is a participatory action and public health scholar. Ruglis' work centers on participatory, critical, social justice and feminist approaches to research and teaching in the areas of public education, public health, justice, and youth development. She conducts mixed methods research, with a special love for qualitative methods. She is particularly interested in the nexus of social determinants of health, education, policy, human development; especially as it concerns educational policies that impact health and well-being. She is interested in school, institutional and community-based approaches to child, adolescent and family health, health education and health promotion across the life course; and in community-based counterventions. Dr. Ruglis also has expertise and interests in interdisciplinary curriculum development that is rooted in public health (K-12, and higher education), in interdisciplinary cohort models of graduate education for healthy adolescent development, and policy advocacy. She has expertise in conducting community-based training for policy advocacy and participatory approaches to research (PAR, CBPR, etc.). She is increasingly interested in exploring the role of art as a practice central to research, policy, community and individual health. Dr. Ruglis' research and teaching take seriously "all policy is health policy" and "health in all policies" (WHO, 2014), and her research, thinking and teaching is principally organized by a focus on education as a social determinant of health. Dr. Ruglis is currently an Assistant Professor at McGill University in the Department of Educational & Counselling Psychology. They hold a B.S. in Human Biology (University at Albany), an M.A.T in Secondary Science Education (Union College), an M.P.H. in Community Health Education (Hunter College), and a Ph.D. in Urban Education (Graduate Center of CUNY). Dr. Ruglis is also a former middle and high school science teacher, and a W.K. Kellogg Health Scholar Postdoctoral Fellow (Johns Hopkins School of Public Health, 2009-2011).
Hal Strelnick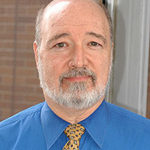 Hal Strelnick, MD is the Assistant Dean for Community Engagement at the Albert Einstein College of Medicine. Throughout the span of his career, Hal has worked in Family and Social Medicine and with several Bronx-based organizations to combat health disparities in our community. Hal is also a member of the Bronx Community Research Review Board and he is the chairman of the Bronx Health Link's Board of Directors.
Tellisia Williams
Tellisia Williams, MA, MPhil. is an ABD doctoral candidate in the Environmental Psychology Program at the Graduate Center, CUNY. Tellisia received her Bachelor's degree, Summa Cum Laude, in Sociology, a Master of Philosophy degree in Environmental Psychology, and a Master's degree in Psychology. She currently works as a Graduate Coordinator at Stella and Charles Guttman Community College and also as the USS Delegate for the Doctoral Students' Council. Her research focuses on using mix methods to study how college students experience trust and find a sense of belonging, in a college setting. She is particularly interested in first, the levels of trust, prejudice, well-being, and sense of belonging among racial/ethnic groups in diverse settings, and second, where and by whom bridging occurs. She recently completed a research project focused on intergroup relations to analyze the behavior of bridging students and to explore places of inclusion and exclusion.