Community Expert 2017 Bios
Meet the 2017 Community Experts! Our cohort of 20 scholars, who are dedicated to changing the culture of research in the Bronx!
Pablo Blanco
Pablo Blanco resides in Morris Height by way of Honduras and is currently the chairperson of the Cultural Affairs and Parks Committee in local community board 5. He is an advocate for social issues affecting marginalized communities. Recently, he participated in a solidarity caravan (12 days, 15 US cities, and 2 cities in Mexico) whose purpose was to raise awareness about the effects of immigration, militarization, police brutality, imperialism, and globalization on those communities. Pablo hopes to be a beacon of change in his community by opening a full-service mental health clinic, where nutrition will be emphasized in order to avoid sicknesses and diseases by adhering to a plant-based diet, regular exercise and leveraging technology to improve socio-economic status.
Ana Cummins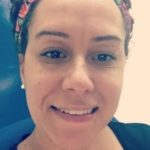 Ana (pronounced Ah-na) Yali Cummins is a 42-year old resident and employee of the Bronx.  She is a wife, a mother of three (George 25, Luis 23, and Daisha 20), and a Yaya aka Grandma of one (Xariana 4).  Ana currently works for Cardinal McCloskey Community Services (CMCS) as the Director of Program Oversight and Health Services and has been employed with them for five years.  Ana was diagnosed in 2001 with FSGS (Focal Segmental Glomeruli Sclerosis), end-stage renal disease, started dialysis in December of 2014, and received a live donor renal transplant in August of 2015.  Ana is passionate about advocating for all as well as empowering single mothers to become better advocates for themselves and their children.  Ana continues to involve herself with the community in order to maintain full knowledge of what changes are occurring within the Bronx.  By doing so, she is able to further empower the families she and CMCS provide services too.  Ana will be returning to school to further her education in the fall at Mercy College and will be majoring in Psychology.
Jeaneen Demorcy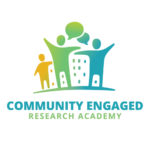 My name is Jeaneen Courtney Demorcy, born in Metropolitan Hospital and raised in the Bronx. I love helping others in any way I can. I work at Boom Health as a peer working to obtain my GED and I'm continuing to pursue a career in social work.
Gustavo Diaz
I am 43 years old, HIV+ Long Term Survivor, Gay and a USArmy Veteran. I am originally from Cali, Colombia South America. In the past, I have worked as a Peer Facilitator and Outreach Bilingual Health Navigator with the New York City Department of Health and Mental Hygiene, Boom Health, Aids Service Center, Gay Man Health Crisis and promptly getting involved with Harlem United. The Bronx has welcomed me with open arms. I have only lived here for the past nine months. Acquaintances, friends, and family would always have said don't move to the Bronx are dangerous and unhealthy. On the contrary, by moving here, I have advanced more than my past five years and I don't intend to stop. It's my Duty, Passion, and honor to work for the Bronx and better my country, my community, and myself.
Yvette Figueroa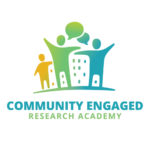 Born in the Bronx, NY but by the time I completed the sixth grade my parents relocated to the Island of Puerto Rico.  I was raised on the island where I completed my B.A in Social Sciences in the University of Puerto Rico.  Once I completed my degree I decided to travel to New York for a short vacation, but I never left… I immediately began to work as a Substance Abuse Prevention Counselor with the New York City Department of Education. This was the beginning of a long journey that allowed me to work in different capacities as a parent coordinator, teacher trainer, counselor for children and families in the South Bronx.  Eventually, through promotions, I worked at the Central Offices for the Department of Education in Brooklyn where I spearheaded multiple projects for the 32 school districts and representing the city in the NY state department. I left the Department of Education to pursue further studies and obtained a master's degree in Education from Fordham University.  During this time, I worked as an Assistant Director with the NYC Office of the Mayor for the program "Mott Haven Restoration Project".  This project was headed by the Mayor's office to address the needs of the Bronx.  The project allowed me to, once again, work with the youth component in the south Bronx. When the two-year program was completed I pursued another educational goal.  I studied at the Blanton Peale Institute completing the certification as a Psychotherapist while participating in a joint program with Fordham University that allowed me to also complete the degree as a Social Worker. My educational achievements permitted that I work as a Staff Therapist at Blanton Peale while working as a Social Worker, once again, with the NYC Department of Education providing special education services for the children and families in the South Bronx until my retirement. I left the island of Puerto Rico as a young woman and have dedicated over thirty-five years of my life to the Bronx but I have never regretted my decision. I look forward to the challenges that lay ahead with the same passion for serving the beautiful people who are the flowers in the garden of the Bronx.
Claudine Guerra
Hello everyone! My name is Claudine Guerra, and I'm a freshman at the Macaulay Honors College at Brooklyn College. I'm from the Norwood section of the Northwest Bronx. While I'm only an undergraduate student, I am interested in learning more regarding health disparities in the Bronx. I hope that others will acknowledge the Bronx as a health-conscious borough that unfortunately does not have as much access to organic, affordable foods as we wish. I hope that we can work towards a landscape in which people will discuss health statistics about the Bronx without a deliberate bias against our circumstances. The people of the Bronx do care about their health, and it is an honor to be a part of a proactive group of citizens ready to discuss, embrace, and confront our challenges.
Beverley R. Hutchins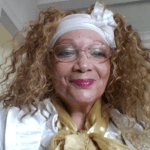 Beverley Renea Hutchins is a retired elementary schoolteacher, longtime choir singer, and born and bred Brooklynite who joyfully and proudly claims the Bronx as her home. Her search for appropriate medical care opened her eyes to the health care needs of her community. She enjoys internet and library research.
Renny John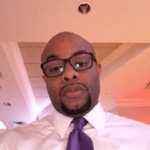 Renny John is a college student in the Public Health program at Brooklyn College. Renny currently works as an Outreach Specialist with the New York City Department of Health and Mental Hygiene. He hopes to be accepted to various programs that focus on developing his communication skills that will hopefully be useful as he strives to become a Certified Health Educator.
Dr. Lucretia Jones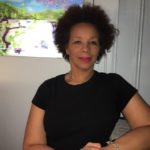 My name is Lucretia Jones and I was born, raised, and back in my same house in the Longwood section of the South Bronx where I began 62 years ago. I was a community activist addressing public health issues at Mothers On the Move even before I began working at the NYC Dept. of Health 24 years ago.  Since then I went back to school twice and obtained my MPH and DrPH to gain the tools to better understand and help improve the health disparities in my community. My hope is that politicians and the medical community adopt a social-ecological framework targeting institutions and the social determinants that lead to poor health outcomes in Bronx residents, as well as focusing on their individual behaviors.
Bryan Palermo
My name is Bryan Palermo. I'm 34 years old and just found something to live for. I'm from the Bronx. My grandmothers and my aunt have passed away from cancer, and I've been to the AIDS walk and cancer walks. Right now, I'm starting my own business, and I'm just trying to take what I get from here and learn.
Marcia Stoddard-Pennant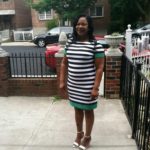 My name is Marcia Stoddard-Pennant, I am an immigrant migrated from Jamaica, West Indies to the United States of America in 2006. The work that I am involved in is Health Education and Promotion. My hopes and dreams for public health in the Bronx is to see the health and well being of members of our communities reaches the point where they are educated about various if not all diseases that affects them and to prevent them before it happens. Having every member being involved in decision making that affects them is another dream I would love to see happen.
Lawanda Tramble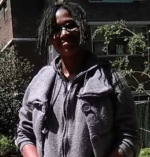 My name is LaWanda Tramble I am from Caruthersville, Missouri. I've worked as a certified nurse aide for over 15 years. I hope to be able to help some Bronx residents to understand/or answer questions about health research in their community.
Michael Williams
Michael Williams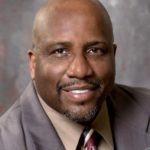 A Leader Continuing to Lead – A Veteran Continuing to Serve!Mr. Williams was born in New York City and graduated from Julia Richman High School.  He attended Lincoln University for one year prior to joining the United States Marine Corp. Mr. Williams was passionate about being the best Marine and soon rose to the status of Marine Corp Drill Instructor. He was honorably discharged after 13 years of military service.  Mr. Williams enrolled at Bronx Community College, where he majored in Human Services as a way to continue his enthusiasm for serving humanity. He entered Lehman College and graduated with a bachelor's degree in Social Work.  In his need to increase his knowledge base, he was accepted into the Social Work Master's program at Yeshiva University, earned a Master's of Social Work degree and specialized clinical social work.
Rashema K. White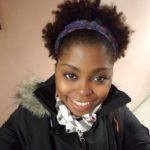 My name is Rashema K White, I have been a Bronx resident for the past 40 years. I've been also working throughout the Bronx as a dialysis technician for the past 17 years. My hopes and dreams are for the Bronx are to have healthy and happy residents for years to come.